Posted by Malcolm on 10th Feb 2018
We have added a few buses and coaches that are connected with airlines by either working for the airline or have advertising on them.
I picked these up recently and have listed then on the site under their own category, what do you think of it. Please note these are used and been owned before but do add a new niche to the collector far and wide.
Please email Malcolm at webmaster@airspotters.com
Exclusive First Editions BOAC Bedford Duple Vega BOAC Scale 1/76 18705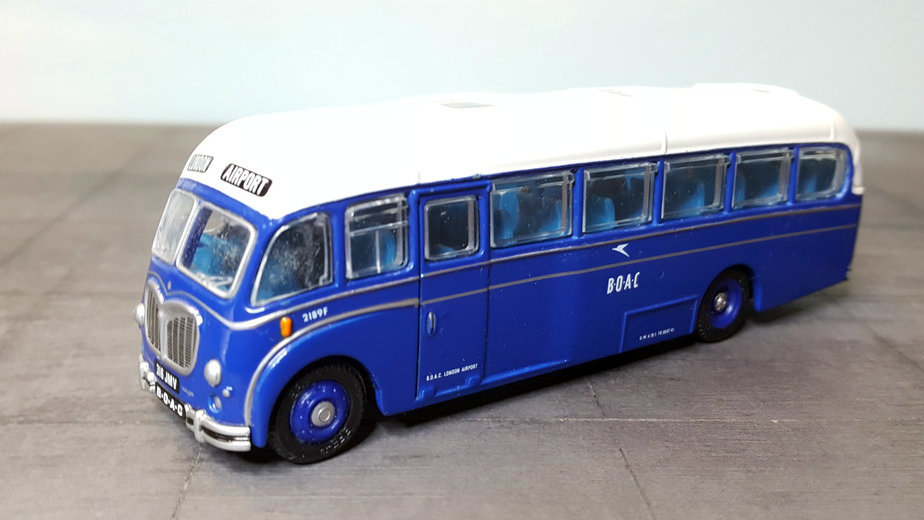 Exclusive First Editions USA TWA Daily Jets Atlantean London Country Scale 1/76 18104