Posted by Airspotters on 17th Oct 2022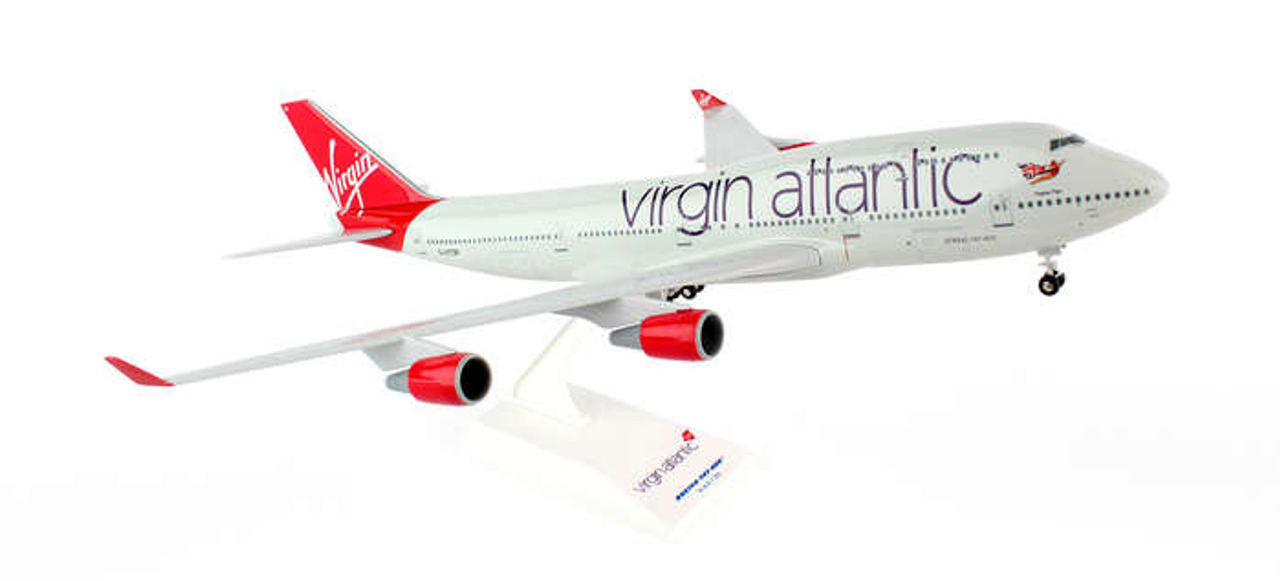 All about collecting model aircraft for the first time.
Airliner model collecting, aircraft model collecting, model aircraft collecting, are all names for this hobby.
If you are new to this hobby then the article here is for you to read and take inspiration from. If you have any questions you can email us on webmaster@airspotters.com. All emails are answered free and you have no obligation to buy from us here.
The reason we write this blog post is because we are coming into a busy time of year. Each time we see new collectors and people buying for established collectors. We are always asked multiple questions about models and what should I buy now or get as a present.
We will break this down into sections to help you understand the hobby better. We do not have all the answers but feel this article will give you some things to think about.
BRANDS
There are many brands on the market. We will not list them here as our website shows them all. If you go to Airspotters.com you will see the brands available. We have been managing these ranges on our site for over 17 years. The most popular brands in the small range are Gemini Jets, NG Models, and Phoenix.The larger models have to be Inflight 200 and Gemini 200. We base this on sales we get and do vary throughout the year, it depends on who releases what models. This dictates the sales of that model within that brand. The boxing of models is also important if you are buying a gift and all models do come in fantastic boxes. Some models come with certificates like credit card size inserts.
SIZE
The size of the model is very important as you need to grasp this well. The collection needs to fit within your home and many people buy big models only to find when they get a few models they run out of space. The easiest way to understand size is to look at the scale. Therefore 1/500 is the smallest we sell and 1/100 is the largest. What do these numbers mean? 1/500 means the model is 500 times smaller than the real aircraft and 1/100 is a 100 times smaller. The most popular ranges are 1/400 and 1/200. A 1/200 Boeing 747 is approximately 32cm long and in 1/400 it is 18cm long. This will give you a good idea of the space you need to display them.
AIRLINES/AIRCRAFT TO COLLECT
Many collectors buy aircraft models as they have flown on the real thing. Some buy models they have worked on as cabin staff or maintained as engineers. Others by models as they like the real thing and want to represent it in miniature form. In fact there are dozens of reasons to choose certain airlines. We had one customer who just liked the most colorful liveries and another who only collected British Airways. It all down to you and an inner instinct will drive you to the models you like best.
Much in line with the above, the rules are the same. The only difference is your age which drives you to buy new aircraft or older aircraft. If like me you were spotting in the 1970's then I tend to like the Viscounts, 727's and 707's. The younger buyer has never seen the 707 in real life flying so tends to buy the 787 and A350 as these will be there older models in there collection in later life.
CONCLUSION
If you are buying as a gift for Christmas then to know what scale they collect and the periods they collect. We had many sales in the past Christmases when we had to take returns back because they bought the wrong scale or simply duplicated the model they already had. You need to do your homework before pressing the add to cart button. It is never easy so that's why if you have any questions please email webmaster@airspotters.com first.
If you are starting a collection from new then you need to work out where you will keep over 100 models. We say that with some experience, once you start collecting your numbers will grow fast. There are plenty of display cabinets on the market out there for display purses. You just need to search Google and weigh up the space before you actually buy your first model.
The above has no rights or wrongs and everyone collects models in the way they want too. We just thought we would try and help the novice by injecting some points to get your brain thinking in the right directions. There is no obligation to shop from us and we offer this information free.
Regards
Malcolm and Peter at Airspotters.com