Posted by Airspotters on 15th Sep 2023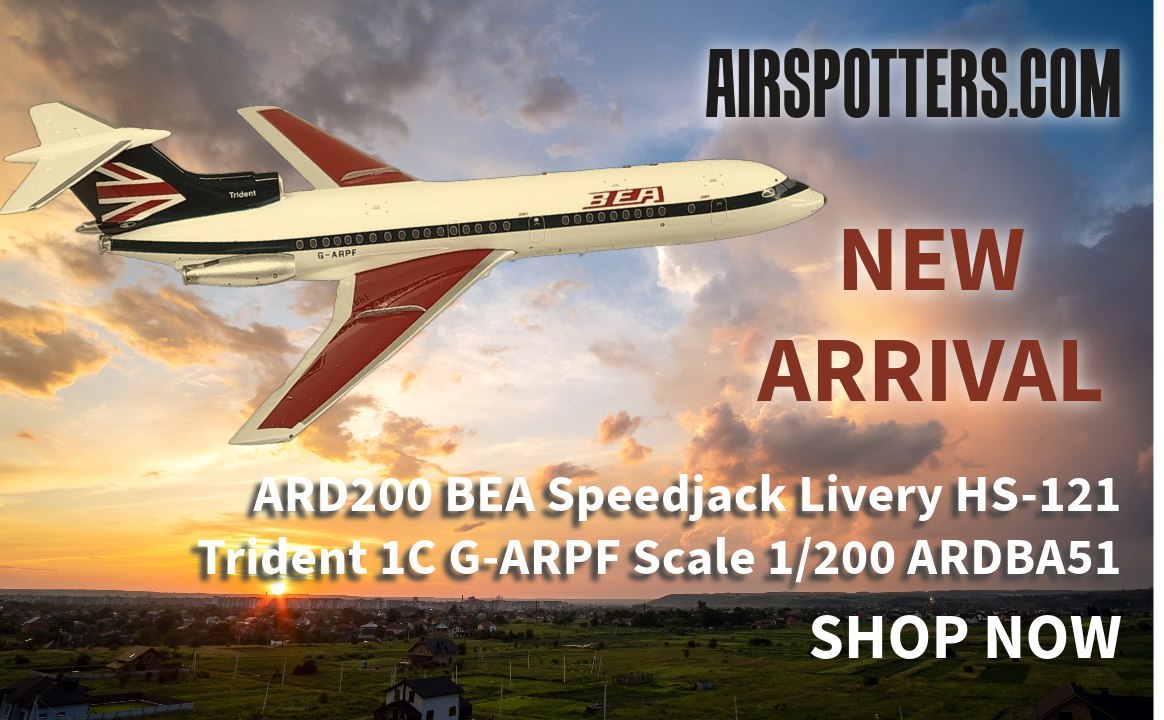 Are you excited to add some new trident models to your collection? Well, get ready because next week, a wave of stunning new models will be arriving. These additions are sure to elevate your collection to new heights, so let's dive into the details and give you a sneak peek at what's to come.
First up, we have a sleek and powerful Trident jet. This model captures the essence of the real aircraft. The attention to detail is simply incredible, with every panel, and engines carefully crafted to replicate the real thing. Whether you're a modern aircraft enthusiast or simply appreciate the artistry of these retro machines, this trident model is a must-have. If you're more into British Airway planes, don't worry, we've got you covered. Next on the list is a stunning BA passenger airliner. This trident model perfectly captures the elegance and sophistication of air travel.

From the intricate wing design to the meticulously painted livery, every element is meticulously reproduced to ensure authenticity. This is a model that will definitely make a statement in your collection. But that's not all – we have one more surprise in store for you. Get ready to be amazed by the intricacy of a historical aircraft that played a pivotal role in aviation history. This trident model takes you back in time to a bygone era, allowing you to relive the thrill and excitement of early flight. The attention to detail in this model is unparalleled, capturing the essence of a bygone era.

In conclusion, the new trident models arriving next week are truly remarkable. Whether you're a diehard aviation enthusiast or a casual collector, these models offer something for everyone. From the precision and accuracy of the designs to the outstanding quality and attention to detail, each trident model is a masterpiece. Don't miss out on the opportunity to expand your collection with these exceptional pieces – get ready to take your hobby to new heights with these new trident models.