Posted by Airspotters on 18th Nov 2023
Understanding the recipient's interests
If they have an aviation interest so the fun planes with engine sounds, flashing lights, and pull-back taxis are a must. You can even choose a fun plane in your favorite airline's designed to make the gift even more special.
Types of fun planes to consider
When it comes to choosing the perfect fun plane gift, there are a variety of options to consider. For the diecast collector, there are realistic models available that replicate airliners. These make great display pieces for an older aviation enthusiast. For kids aged three and older, friction-powered planes are a great choice. These planes can be pulled back and released, zooming across the room for lots of fun. Additionally, you can even pick a fun plane in your loved one's favourite airline design to make the gift even more special. With so many options to choose from, you can find the perfect fun plane that suits your loved one's interests and age group.
How to buy a fun plane
Looking to buy a fun plane as a gift? You can check out our website at Airspotters.com or click the picture below. Christmas is just around the corner, so why not start browsing for the perfect fun plane gift today? Happy shopping!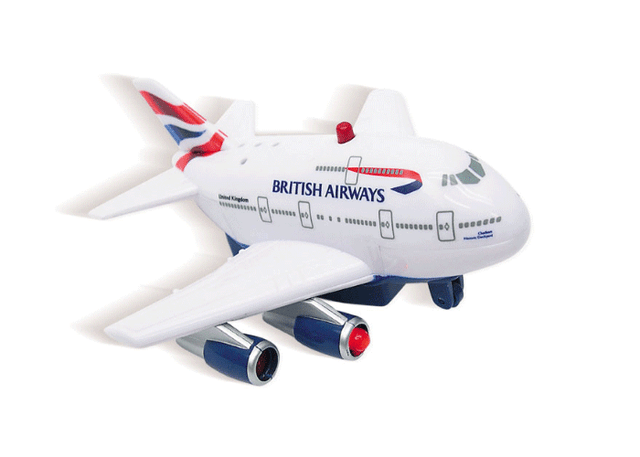 Maintenance and care tips
When it comes to maintaining and caring for your fun plane, there are a few simple tips to keep in mind. Your fun plane requires batteries, be sure to replace them when needed to keep it running smoothly. In the UK you can get new batteries from the pound shop. Keep the plane clean and only needs to be wiped over with a damp clean cloth. By following these simple maintenance and care tips, you can ensure that your loved one's fun plane gift stays in great condition for years to come.